Spending Time with the Macarthur Family in London
Monday - 6 Dec 1999
London - Great Britain-England
Sites and Sounds of London
We arrived in London at 5:30 Friday morning. Exhausted but anxious, we made our way through Customs and looked for the Tube. We hopped on and get off at Acton Town, where Donald (father of our cousin Nic) was waiting for us. We piled our belongings in the back of "the Cruiser" as Donald drove us to 120 Doyle Gardens. Dana & I grabbed a quick nap but were soon out and about in Central London. Our main mission was to find a local office for the Student Travel Association and pick a representative's brain about our eventual purchase of an around-the-world ticket.
Friday evening Dana & I followed a friendly recommendation and journeyed out to the St. John's Wood part of town for a Shabbat service and the first night of Hanukah. The New London Synagouge, located on "the" Abbey Road, was warm and inviting, including an invitation to Shabbat dinner.
Saturday morning was great fun indeed. We sat around the breakfast table with three generations of Macarthurs, from Donald to Charlie. Pat and Anna were there too!!!!! After hours of storytelling and relaxing, Dana & I once again ventured to the New London Synagouge for the second night of Hanukah and to follow-up on a potnetial contact in Budapest. On our way out, we managed to catch a ride to Oxford Street with a family. Our trip included a brief detour to the Raul Wallenburg memorial - INCREDIBLE!!!!
After a quick bite at Ciro's Pizza Pomodoro around the corner from Harrod's, we took in London by night. Despite the frigid tempatures, it was beautiful. We had a hoot of a time!!!!
Sunday morning we joined Pat, Rob, Anna, and Charlie at Sunday Mass to watch Donald make a guest appearance at St. Andrew's Frognal. This was a very enriching experience for both Dana and myself.
Martin joined the fun after church, just in time for an early supper, consisting of roast beef, potatoes, carrots, parsnip, broccoli, and califlower. To work off this light meal, we escorted Charlie to the Country Fair. There were all sorts of farm animals and rides, and Charlie even got to see Father Christmas. Although Charlie had mentioned earlier that he had dreams of receiving a grand piano for Christmas, he felt a little funny asking Santa Claus for such a large gift.
Sunday concluded with a quiet evening spent catching up on some diary writing and sharing a Scotch with Donald.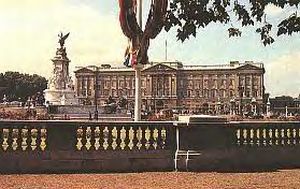 Monday was a whirlwind of tourist activity. It began at Buckingham Palace for the changing of the guard. While I prefer the somber setting and precision of the American changing of the guard, Dana enjoyed the pagentry of the English version.
Next on the agenda was a guided tour at Westminister Abbey. We saw historical items such as the Engish Coronation Chair.
Among the grave sites and memormials housed in the Abbey are William Shakespeare, Charles Dickens, Charles Darwin, Sir Isaac Newton, Queen Elisabeth I and her half sister Mary, Saint Edward, and many, many others.
During our trips into downtown London, two of favorite areas were Trafalger Square and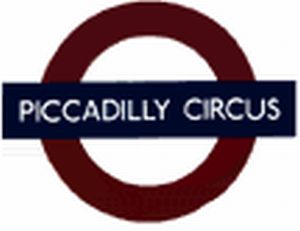 Piccadily Circus. The hustle an bustle at these two hot spots reminded us both of downtown Manhattan.
Our time in London concluded with a Monday night meal consisting of pasta and pea pods in a garlic and butter sauce that Dana & I prepared. Pat suggested us the opportunity to do some laundry, and we took her up on her offer. Prior to going off to sleep, our bags were packed and ready for our 7:40am departure for the Acton Town Underground station. It was here that Donald was kind enough to drop us off so we could easily hop on a direct train to Heathrow. We arrived at the airport on Tuesday morning and checked by 8:45 - 9:00. As we sat in the airport waiting for the gate to be announced, we both sat nervously thinking about what the next phase of our trip held in store for us. Although we knew that working on our trip was a necessity, neither one of us was too keen on the idea. Questions such as, "Will we share a room with stragers?" and "What exactly will we do?" ran through our minds. I tried to ease Dana's mind a bit, assuring her that everything would work out, but I too had reservations. We would know soon enough......